Everything you need to create, manage and succeed with a online food ordering system
Overview
Fully branded PWA WordPress website
With the help of our design team we will create you a fully branded PWA WordPress website that's connected to your own domain name and free SSL certificate for added security which will help put your customers at ease when using your site.
0% Commission
Unlike other online ordering companies, we don't charge commission on your orders.
Fixed monthly flat fee pricing
You'll find that our fees are very competitive, we are proud to offer you a top tier service at a realistic price.
Google direct ordering
Your customers can order directly from your Google business page.
Facebook direct ordering
Customers can also order directly from your Facebook page, making your ordering system even more accessible.
Google My Business listing optimisation
We will optimise your GMB listing so that it gets optimal exposure when customers search use Google.
Local account manager and on-going support
You will be assigned an account manager who will assist you right from the start making sure you get the very best out of our all in one system.
Tips and advice
Feel free to contact your account manager or use our ticketed support system, where you can ask our team for tips and advice with your ordering system and website.
Digital Launch Package
Sign up with us and we will create your a digital Launch package to help give your new ordering system the best start in improving your online orders.
Multiple language software
Our ordering system can be used in multiple languages.
Orders
Pickup & Delivery options
Customers can easily place a pickup order for collection straight away, or for a later time within your business hours.
Dine-In & Room Service Systems
Have your diners place orders directly from their table with the use of QR codes.
Table Bookings & Reservation Systems
Customers can make a table booking request online and be kept up to date on the status of their booking via email.
Customer order history
Logged in customers can review their order history and re-order the same items easily.
Delivery zones
Create Delivery zones that are specific to your restaurant / takeaway location(s).
Audio, email, and device notifications
Have notifications in varied styles whenever an order is placed, emails can be sent to 3 accounts, Audio notifications can be customised. Devices that support notifications can also receive one.
Automatically apply promo codes
Create and apply promotional codes that are based on percentage discounts. Customers carts that meet the promo requirements will automatically be updated.
Built in age verification
Age restrictions can be enabled, allowing customers to submit their ID for approval.
Details saved for Express Checkout
Have your customers easily re-order from you. All checkout and delivery info can be saved making future orders easier and quicker.
Real-time receipt order updates
All customers will receive a unique web URL as their receipt. Allowing them to view any changes you make to their order in real time.
QR Code & NFC Ordering enabled
Diners can initiate their orders by scanning a QR code or tapping the NFC tag, loading your website with table numbers already set up ready for them to order.
Accurate delivery wait times
waiting times can be accurately configured for every order type, helping to improve the customers experience.
Customisable delivery pricing
Configure your delivery fees, set fixed feeds or create a fee based on the distance from your location, or store zones.
Accept orders anytime
Orders can be placed to be due immediately or scheduled for a later time within your hours of operation. You can also set up multiple opening and closing times per day.
Custom promotions with high customisation
Promotions can be customised to specific dishes, you can set a maximum amount of uses per logged in user. You can even restrict promotions to specific Days and times.
Age Restricted menus
Have only approved logged in customers order from age restricted menus. Perfect for bars and venues that serve alcohol.
Website
Responsive & Mobile Friendly
Your website will be designed not only to look great but also to function seamlessly no matter what platform or device you are using such as mobiles, tablets and desktops.
SEO Optimised
We aim to make sure your website is discoverable by search engines, customising page titles and meta tags for maximum visability.
Order system linked-in
Your all in one ordering system will be linked in to your website giving a seamless flow between your website and ordering system.
Built to last in WordPress
We will build your website using the market leading platform WordPress, give you a robust platform that will last you for years to come.
Bespoke Design
We design your website around your business, taking into consideration your logo, colour scheme and any niche your business may have.
On-going website support
Reek the benefits from having your own account manager and the use of our ticketed support system, where you can submit and check the status of your messages with us.
Created by real designers
Our designers are passionate about their work and pride them selves on helping you achieve the best possible site to complement your business.
Custom domain & email addresses
We can register your own unique domain and have email addresses attached alternatively we can also look after any existing domain and emails you may already have.
Admin
Online Admin Dashboard
Access your ordering system via an online admin dashboard and easily manage your orders, bookings and business info.
Compatible with all devices
Our system can integrate with all devices that have access to the internet, enabling you to keep track of orders from your mobile phone as well as our POS system.
Staff Accounts
Create staff accounts that restricts the level on content you wish them to see give them access to particular actions.
In-Store Setup
Our Team will come round to your business and set up your new system along with training you and your staff on how to use the POS till and website.
Real-time Order Management
Keep on track and manage your orders in real-time without having to reload the page. New orders will be highlighted within the interface as they come though.
Simple to use
Along with our team showing you how the system works all features are well documented on our support page. and you can always contact your account manager.
Customisable Reports
Have customised reports suited to your needs that show all your key performance matrics.
Export your data
All your Data belongs to you, from orders & bookings to customers, all this data can easily be exported to a CSV or Excel format for use with 3rd party software.
Menus
Multiple Menus
Any number of menus can be created, segmented by locations along with a large range of conditions such as order types, dates, times. For example a lunch menu, pick up only menu. or pre order menus.
Combination Meals
Create an option that require your customers to select combinations of dishes, for example choose 3 pizzas and a side.
Meal Status Updates
Update your customers by flagging dishes that are out of stock, or only available for ordering on a location only basis. you can also toggle dishes on and off from your viewable menu.
Advanced Meal Customisation
Customise your dishes with a variety of options on each dish, for example, meat types, optional toppings or even build your own meal.
Fixed & Variable Pricing Available
Set your own fixed price for a combination dish, or add a variable price based on the items included that make up the combination.
Meal tags
Create customisable meal tags with unique colours, icons and images to represent certain things such as Vegetation, gluten free, spicy, contains nuts etc.
Customer
Order History
All customers who have created a log in can easily access their order history, receipts and re-order their items.
Express Checkout with saved details
returning customer will find the checkout service even easier with their checkout and delivery details saved for a quicker experiance.
Sign up with e-mail address
Your customers can simply set up an account on our system with an email address, which they can easily access from any device.
Sign up with a Social Account
Make it even easier for your customers by allowing them to sync their account with their Facebook or Google account.
Customer analytics
View your customers details such as, name, email, phone, total sales, total orders, web sessions, delivery addresses and more.
Guest checkout
Customers can also order from you without creating a log in by using the guest checkout feature. Guest are also automatically matched by their name, email, email and address.
Unit
All-in-one touchscreen base unit with Printer
Our Base units form & size design makes it suitable for any store even ones with limited space.
Simple to use, with set up on site
Our system is very easy to use and will be set up by ourinstalltion team who wont leave you untill you are confident is using the system.
Automated order printing
All orders can be automatically printed within 10 seconds of an order being placed.
Manual order printing
you can also manually print copies of your orders directly from our web interface or from the printer attached to the base unit.
Customise receipt content
Create your own custom receipts with your own header on footer, or why not take advantage of our branded till rolls.
Safety
Our base units run on android 7.1 using exclusive hardware system that is safe stable and highly efficient to use.
Gateways
Stripe
Receive online payments from a host of credit cards directly to your stripe account.
PayGate
Capture card payments via PayGate, PayWeb
PayPal
Have your PayPal account connected to your system and easily accept online payments and credit cards.
More being integrated…
More gateways are being added all the time, contact your account manager for a full list.
Setup your online ordering & reservation system
Dedicated Account manager

Easy to use interface

free setup & installtion
Customers Who Love Our Services
We always have time to listen to our customers and help them receive the best quality of service possible.
"An incredibly smart kit which has given us at c2n the ability to have our customers order online with ease, just by the click of a button from our restaurant app. Very easy to monitor (took our staffs about 30mins to get around the whole kit) its a must for any restaurant or bars i would say, as we are moving into the times of technology with everyone wanting to order online now days. The kit looks smart and elegant too. A huge thank you to Steve Mansfield for recommending this to us and setting us up with the kit."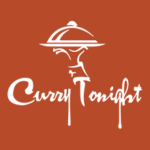 Ahmed Ahmed
Curry Tonight - Castle Donnington
"what can i say, absolutely fantastic bit of kit. easy to use and monitor. David knows what he's doing and was very helpful and transparent throughout the whole process. Great follow up support and always a phone call away. the system is very easy to use and is linked up to your social media accounts allowing customers multiple platforms to place an order from. David and his team will take care of everything for you. Highly recommended."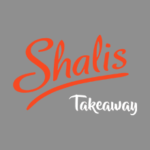 Mohammad Yaqoob
Shalis Takeaway - Spondon